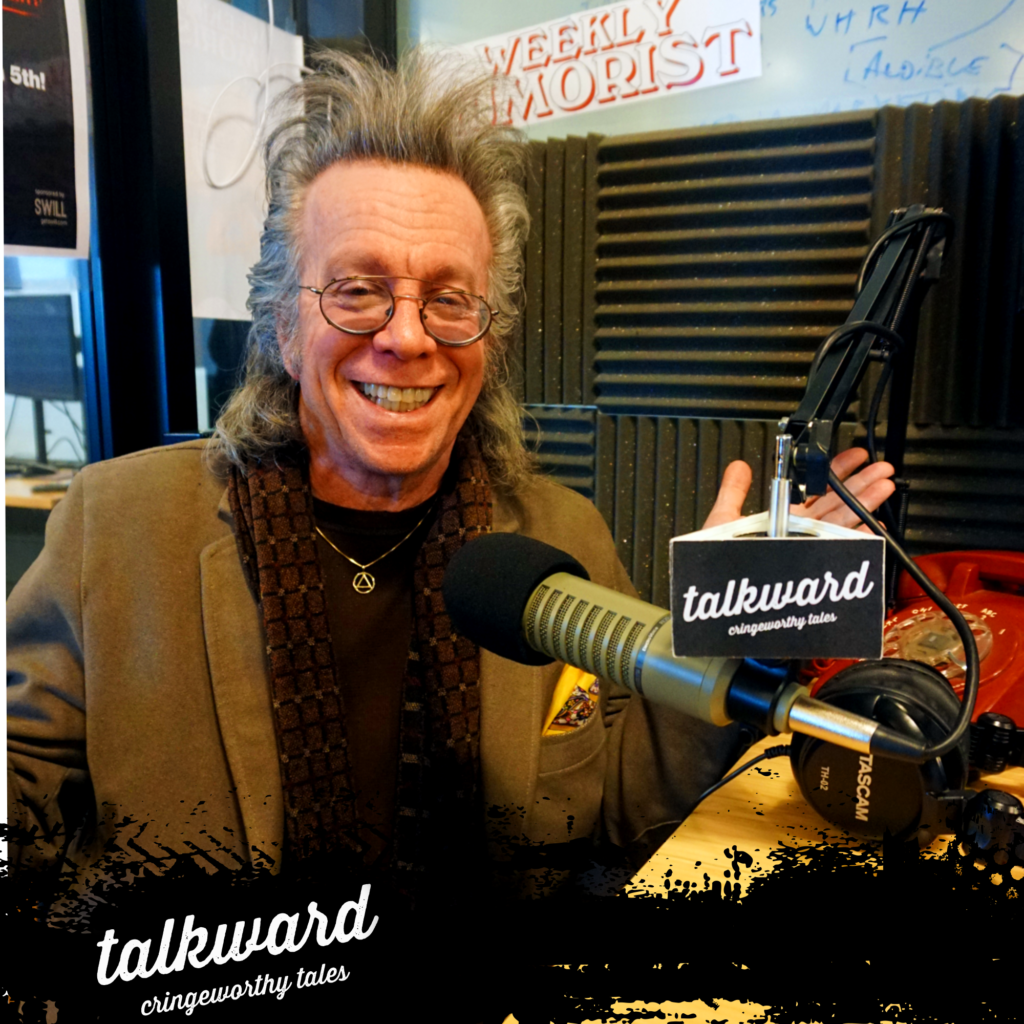 This episode of Talkward welcomes NYC comedy legend Jeffrey Gurian. If you don't know Jeffrey, then you aren't a NY comedy person, so get in the know! He's written, performed, produced comedy with so many huge names like Nick Kroll, John Mulaney, Amy Poehler, and Seth Rogen. He's written many books and has a regular comedy column and YouTube series. We discuss he latest book Healing Your Heart By Changing Your Mind. Go buy it! We also discuss how we both overcame speech obstacles and lessons for being happy!
More about Jeffrey Gurian:
People often refer to Jeffrey Gurian as a "Renaissance Man", not because that's when he was born, but because he's involved in so many things.  He's a comedy writer, performer, director, author, producer, doctor and Healer, and not always in that order.
He's worked with and befriended many big stars and comedy legends, like Rodney Dangerfield, Joan Rivers, George Wallace, Phil Hartman, Richard Belzer, Jerry Lewis, and Andrew "Dice" Clay, among many others.  Jeffrey has performed stand-up comedy at most of the big clubs in NY and L.A. and was featured several times on Comedy Central's hit Kroll Show with Nick Kroll, John Mulaney, Amy Poehler, Seth Rogen, Laura Dern and Katy Perry.
He was actually the first to be pranked with Too Much Tuna in the viral "Too Much Tuna" sketch and was also a regular on-air personality on Sirius XM's Bennington Show, (formerly Ron and Fez), where he also brought on special guests/friends like Russell Peters, Trevor Noah, Colin Quinn, Artie Lange, Susie Essman, D.L. Hughley, and Lisa Lampanelli.   He's also a comedy journalist and for the last five years he's written a weekly column covering the comedy scene for The Interrobang called "Jumping Around With Jeffrey Gurian", and has also written for MTV, National Lampoon, Weekly World News, The Weekly Humorist and many Friars Roasts.
His Comedy Matters TV, You Tube channel has over 500 A-list celebrity interviews including Jimmy Fallon, Chelsea Handler, Jim Carrey, Trevor Noah, Lisa Lampanelli,  Susie Essman, Gilbert Gottfried, John Mulaney, and many, many more, and is closing in on two million views.
He's produced shows starring Kevin Hart and Susie Essman, and according  to Paul Provenza, and Nick Kroll is known by everyone in comedy.
He was honored to have been given his own column in the legendary Weekly World News, ( the pre-cursor to The Onion), called "Gurian's World of the Bizarre".  That led to the creation of GNN (Gurian News Network) which brings you the most unusual stories in The Universe, missed by mainstream media. He claims to have not slept in many years in order to bring these stories to light!
He filmed several episodes of  Real Housewives of New York and created a sketch for Countess LuAnn and Princess Carole Radziwill, and recently filmed an episode of Crashing at the request of director Judd Apatow.
He's written six books.  His latest book "Healing Your Heart, By Changing Your Mind – A Spiritual and Humorous Approach To Achieving Happiness" recently attained Best Seller status on Amazon, and is available as an e-book, a paperback and an audio book as of December 2018.
Jeffrey is also a doctor, a former Cosmetic Dentist, and a former Clinical Professor at NYU in the Oral Medicine/Oro-Facial Pain Department, and is on the Board of The Assoc. For Spirituality and Psychotherapy since 1999, plus he developed a cure for Stuttering which he used to cure himself of a severe stutter!
For more on Jeffrey visit his website at http://www.comedymatterstv.com
And on Twitter and IG he's @jeffreygurian